Leading brands are tapping into the power of social commerce with Jumper.ai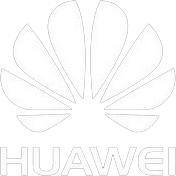 With a new blockbuster movie releasing every few months, Disney has one main objective with their marketing.
Drive box office sales.
However, tracking sales when users are using multiple digital channels and physical ticket booths is incredibly challenging. It makes it almost impossible to accurately track the effectiveness of each campaign.
The key is closing the gap between first interaction and ticket sale.
Disney wanted to bring each of their users closer to the booking platform. So, we helped them build a conversational purchase bot through Facebook Messenger. One which engaged the individual and allowed them to buy a ticket as soon as they engaged with a social post.
With each engagement, Disney made a sale and massively increased the reach of their social marketing campaigns.
18X

Page engagement

68%

Sales conversion

Product sampling for ice-creams traditionally requires a pop-up store or booth in an area with a lot of foot traffic. The samples are intended to get users to try and fall in love with the product. However, conversion rates are often very low.
Jumper helped Ben and Jerry's massively increase the engagement and sales form a simple sample campaign that launches their Pint Slices.
Thanks to QR codes and social engagement we bridged the physical to digital sales journey in a way that also generated huge social buzz around the launch.
Thanks to the campaign's significantly streamlined process and personalized experience engagement rates were far higher than any other form of sampling campaign.
2.2X

Consumer insights

100%

Redemptions
Let's talk ROI on social
Jumper.ai is helping brands derive measurable ROI on the social strategy, while creating innovative campaigns and driving customer engagement.
Schedule a demo